Warehouse Software
Increasing throughput while reducing manual labor is critical to success in order fulfillment and distribution across many industries. Having the right warehouse software is an operational necessity. At BlueSkye Automation, we deliver turnkey solutions to address your demand for integrated, automated warehouse management software that unlocks the full potential of your operation. Our experienced team will assist in analyzing your needs to identify the warehouse software suited to each of your automation processes.
Innovative Warehouse and Distribution Software
Businesses of all types are accelerating their warehouse operations through automation that reduces manual labor while improving throughput and inventory accuracy. Warehouse management software provides your team with the tools it needs to run a safer and more efficient facility. From improved order picking accuracy and inventory tracking to arrival planning and automated storage and receiving systems (ASRS), we can help you find customized solutions designed to overcome your most significant challenges.
Additional benefits of warehouse automation software include:
Faster product retrieval and order fulfillment
Reduced long-term operating expenses and workplace injuries
More efficient use of floor and vertical storage space
Improved workplace communication and collaboration
Why Partner with BlueSkye Automation?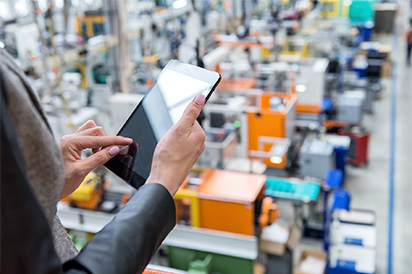 We help solve your warehousing challenges by taking the time to get to know your current operation. BlueSkye Automation offers a free consultation followed up with a detailed assessment process to identify areas of strength and weakness. Then, our skilled team selects the products best suited to your needs and designs a system to streamline your warehousing and distribution processes.
We offer end-to-end integration and installation to get your new warehouse management software up and running as quickly as possible. Our representatives will make sure everything is operating smoothly and continues to do so with expert after-sale support and technical assistance.
At BlueSkye Automation, we set ourselves apart through our exceptional product knowledge and creative design capabilities. Our team is extremely responsive to each client's needs and provides reliable input and advice to ensure you can make the most informed purchasing decisions. With our significant domain experience and robust design engineering expertise, we will find state-of-the-art warehouse and distribution software systems that meet your needs and budget.
Improve Your Operating Performance with BlueSkye Automation
In a rapidly changing and expanding industry, it's crucial to stay up to date with the latest technologies. BlueSkye Automation is a trusted partner and thought leader in warehouse automation products and services. We are a turnkey provider for warehouse inventory management software as well as racks, tables, fork trucks, AGVs, signage and more.
Additional services include:
Mechanical & Electrical Engineering
Mechanical & Electrical Installation
Controls Engineering
Project Management
On-site Support
Post Implementation Support
Audits
Documentation & Training
Contact Us Today
Learn more about everything we can do to modernize your warehouse and cultivate a safer, more productive and efficient environment. Give us a call or contact us online today to speak with a live representative and get started on your next project.