Food and Beverage
In the modern food and beverage industry, manufacturers and distributors must keep up with rapid changes in operations, such as product changeovers, green initiatives and refrigeration. At BlueSkye Automation, we help food and beverage distribution businesses handle these demands through automation.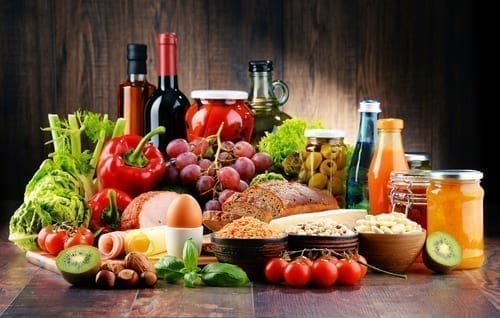 Food and Beverage Businesses We Serve
We partner with a wide range of food and beverage businesses, including those in:
Industry-Specific Solutions From BlueSkye
Our automation solutions address challenges across industries to help our clients achieve their operational goals. Some of our technologies geared toward food and beverage businesses include:
Multi-channel fulfillment and picking: Advancements in food sales such as home delivery and store pickup require multi-channel fulfillment. We specialize in picking systems for a variety of channels, including in-store and online orders.
Temperature-controlled environments and compatible equipment: We can work with you to design an automation system around cooler and freezer areas that keep food fresh while optimizing your workflow. Our solutions feature a wide range of packaging methods and types to protect your cold products.
Scalable Storage and retrieval: Our automated storage and retrieval systems (AS/RS) allow for scalability according to product demand. Activate and deactivate bays as needed to accommodate seasonal highs and lows.
Traceability technologies: Allow us to help you meet your industry's product tracking requirements through advanced traceability solutions. These technologies can help your business perform quick recalls and monitor lots.
Advantages of Partnering With BlueSkye Automation for Your Automation Solutions
Manufacturers and distributors choose BlueSkye Automation as their automation system provider for benefits such as:
Contact Us for a Free Operational Assessment
Let's work together to find a solution to your operational challenges. Call us at 704.614.7032 or contact our team online to schedule a free operational assessment.