Manufacturing
In the manufacturing industry, there's not a lot of room to make mistakes. You're constantly looking for ways to improve efficiency, from making sure you're using floor space effectively to cutting back on manual errors. If you're going to partner with an outside company to make improvements in your facility, you want to make sure they understand the unique needs of the manufacturing industry.
At BlueSkye Automation, we always have a finger on the pulse of the latest trends in manufacturing. Now more than ever before, managers are turning to automation to boost productivity and supplement the workforce in their facilities. And when it comes to automation, no other company does it quite like BlueSkye.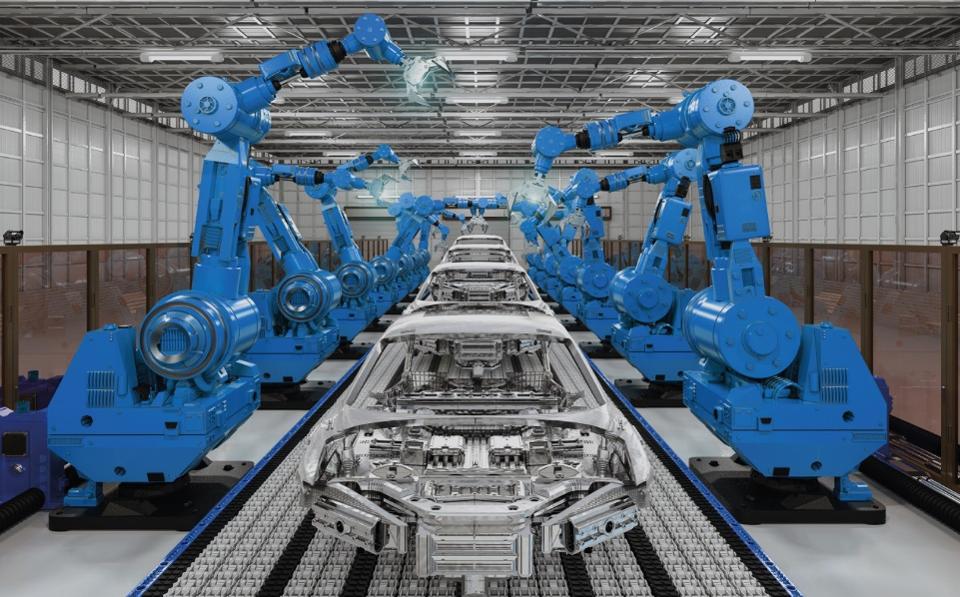 How BlueSkye Automation Can Help
At BlueSkye Automation, we provide customized solutions that can keep the manufacturing processes in your facility moving smoothly. We understand the unique challenges manufacturing companies face, such as:
The need to balance a facility's capacity with production capability and flexibility
The importance of improving order accuracy and fulfillment speed
The search for automation improvements that can keep labor costs under control
The need for software systems that can help manage global sourcing and offer visibility of the supply chain
No matter what you manufacture in your facility, BlueSkye Automation has the technology, experience and knowledge you need to develop a solution that optimizes your processes from start to finish.
Our Manufacturing Solutions
The BlueSkye Automation team will work with you to design and implement automated solutions to boost productivity and efficiency in your manufacturing facility. Our systems can help you meet your short- and long-term goals by:
Reducing the need for human labor in your facility, helping you to shed labor costs and minimizing the stress on your existing staff
Improving accuracy throughout the processes of picking and order fulfillment
Keeping safety risks to a minimum and reducing incidents onsite at your manufacturing facility
Choosing the right software can impact the success of your manufacturing plant significantly. In addition to providing you with the software you need to manage and control day-to-day operations in your facility, our project management team will be with you every step of the way to ensure optimal results.
From planning and product selection to installation, integration and beyond, BlueSkye Automation will keep you informed and provide the support you need to make sure your facility is operating as smoothly as possible.
Learn More About Our Distribution Solutions
If you feel that there's room for improvement in your manufacturing facility, look to BlueSkye Automation to help you refine your processes. We'll tailor our approach to the needs of your facility, leveraging software and project management to provide turnkey solutions that are intelligent, integrated and cost-effective.
Whether you're ready to begin a partnership or you'd like to learn more about our process, our team is here to help. Give us a call or reach out to us online today, and a representative will be in touch with you as soon as possible to discuss your next project.